Headed over to Singapore last weekend for Cosfest X!
I only went for Day 2 because I screwed up my schedule by booking tickets for Sound of Music on Saturday, but all is well!
Many thanks to *
lavena-lav
for letting me stay over at the chalet~ Got to hang out with many awesome people such as ~
yingtze
, ~
FuwaMbek
, chiaki, yumi, ~
angie0-0
, ~
Bakasteam
, KC, Cappy, Byou, Kagami, ~
Ryeain
, ~
Hukoyee
, Soo Weai and SeeJun

Cosplayed Nel from Bleach. This was a very random plan, was going through my cosplay list looking for something simple to chiong a week before Cosfest and I found Nel!
Much love to Jarold who helped me with the skull headgear

Thank you ~
FuwaMbek
for doing my Espada number on my back and Byou who covered up my other tattoo

Photo by ~Bakasteam
Photo by *shiroang
Printed some curecards to give out during the event, always feel bad when someone gives one to me and I don't have anything to give back.
NOW I DO HERE THEY ARE.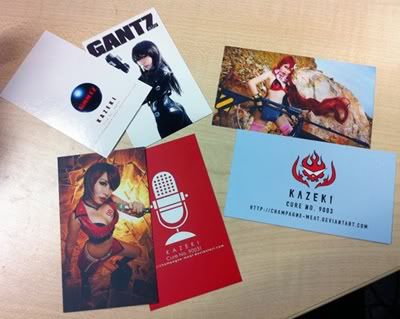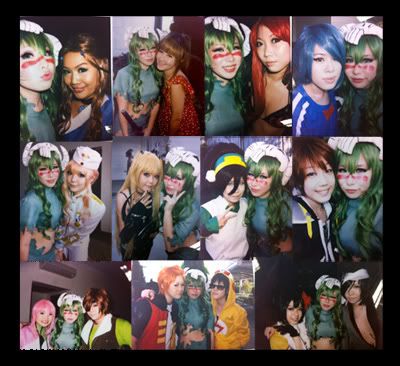 Some Polaroids I took with my lovelies! Still alot more D:
~
Kanasaiii
invited me to a lovely steamboat dinner over at ~
Jesuke
's Chalet after that. Found my YJ soulmate ~
Reiyu-verse
there!
Karaoke with ~
Astellecia
, ~
shiroin
, ~
Mikorio
, ~
vicissiJuice
, ~
roxwindy
the next day and finally a dinner with a friend I've been dying to hang out with

Thank you ~
Kanasaiii
and ~
kazex
for sending me to the airport!
Had a great Cosfest and can't wait to see you all at AFA!